Posted By Joan Pont on February 10, 2012
This meeting will really separate the brave from the weak, the outlandish from the reserved, the people who read minutes from ones that don't.  But we all want EVERYONE to bring hand made items.  They should include one of their earliest, one of their most precious, and one that embodies deep profound learnings.  As in, friends don't let friends weave this in the future.  The Tamalpais Textile Arts Guild (no, you are not hallucinating, we changed our name and it is not listed as such in CNCH as yet) Feruary 20, 2012, meeting is entitled "Member Share."  Please come and SHARE.  As usual, the venue is the Francis Young Gallery, Marin Arts and Garden Center, 30 Sir Francis Drake Blvd, Ross, 7 pm.
PROGRAM  – February 20th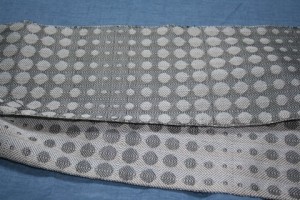 MEMBER SHARE
 Here is a great opportunity to share your work, be inspired by other
 guild members and get help with any problems or challenges.
 Bring any or all of the following:
 ·         One of your earliest pieces
·         Your favorite piece
·         Something that just didn't work at all
·         Your latest piece--(or maybe photos of something you are
 currently working on!)
·         An important lesson learned
·         A work-in-progress
 Let's have fun and learn about each other's work.