Posted By Judy Fisher on August 1, 2012
THE MAGIC OF SPINNING
The Fall issue of CNCHnet concentrates on spinning–all kinds of Spinning!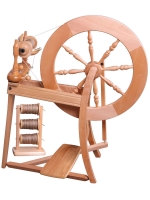 Read about how the turning of a wheel or a spindle can change fluff into thread and
how you, the spinner, can make beautiful, unique and sound yarns.
Just click on the CNCHnet Button above and enjoy the latest issue.