Posted By Web Manager on June 25, 2013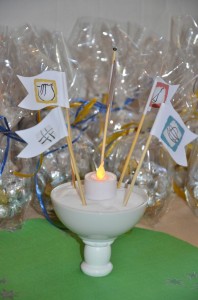 There is nothing like a photo album to send you down memory lane. Although CNCH 2013 was just a couple of weeks ago, we are still reminiscing about our good times at Squaw Valley and since we had some great photographers in attendance, the 2013 committee wanted to share their pictures with everyone.
The Textile Parade went by all too quickly for the audience and for the participants. There aren't many photos of those carrying their textile entries, but our conference photographer did manage to get a photo of most of the wearable ones. We wanted to include everyone, but found that some of the photos just didn't turn out well and we didn't want to embarrass anyone with a blurry or unflattering picture. To see our CNCH spring collection and a few related photos, go to the conference photo gallery.