Posted By NinaRy on February 6, 2014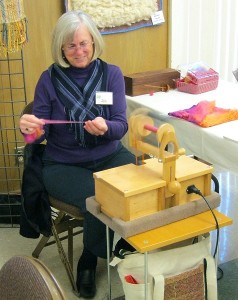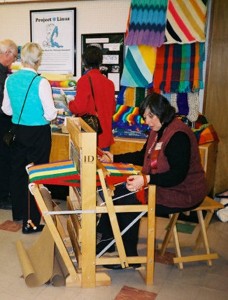 The theme this year is: Fire Weave
Saturday and Sunday, February 8 and 9, 2014, 10am to 4pm, Shepard Garden and Arts Center, 3330 McKinley Blvd, Sacramento, CA, 95816
Highlights Include:
• Fiber Display featuring non-traditional materials such as tencel, soy, wire, paper
• Spinning demonstrations – a wide variety of fibers and equipment.
• Weaving demonstrations – traditional and non-traditional weaving looms
• Hands On – Guild members will help you spin and weave.
• Exhibits of items made by Guild members
• Special displays by Spinners Group and Weavers Study Group.
• Workshop Display – Samples of work from Guild sponsored workshops.
• Drawing of member donated items. Need not be present to win.
• Sales areas – all items for sale are made by Guild members.
•
For more information check our website at www.sacweavespin.org.