Posted By Jill Stanton on May 7, 2014
On Saturday, June 7, 2014, members of the Bay Area Basket Makers (BABM) will teach two workshops at the Caning Shop in Berkeley beginning at 12:30.
Introduction to Basketry: Twining: Learn to twine with your choice of provided materials, and complete an easy but satisfying basket in 3 hours or less. Three simple basket starts will be demonstrated, as well as a number of rim techniques. Written instructions will be provided for future use.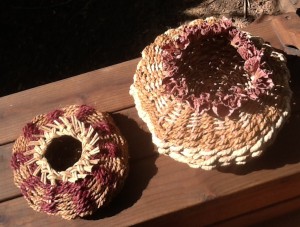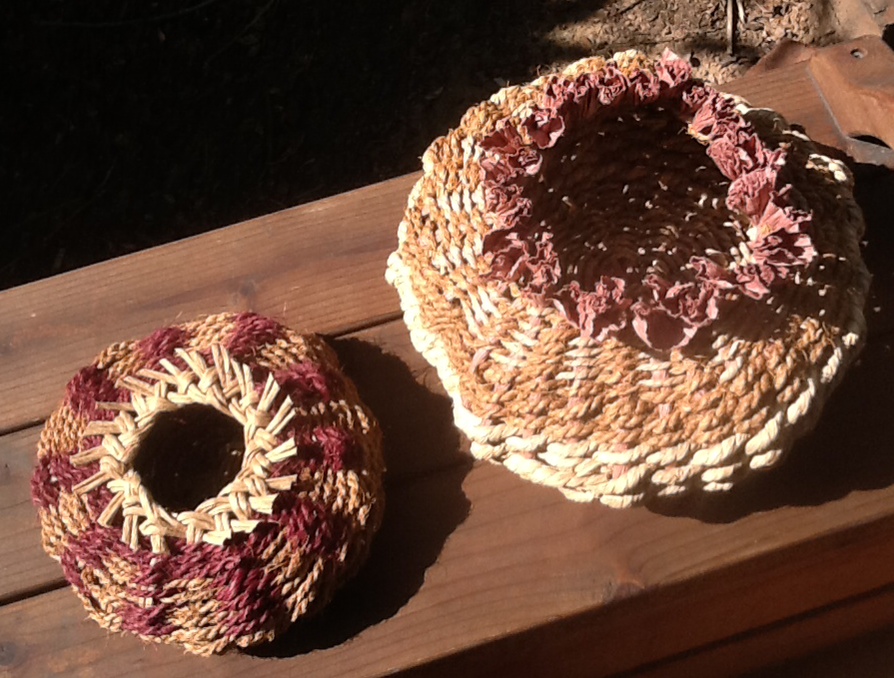 Intermediate Twining and Problem Solving: Want to take basic twining beyond the basic level? Learn a variety of twining patterns & colorful designs. Must have a basket start: the basket sides will be used to create the patterns. Please bring 4 or more colors of your desired twining material to class.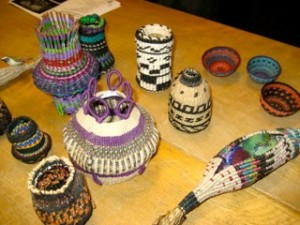 More details: Free to BABM members; $5 for non-members. Materials fee of $5 only for those using provided materials. The Caning Shop, an excellent local source for basketry and gourding supplies, is located at 926 Gilman St., Berkeley & is easily accessible from I-80. For further info, contact Jill at: jillstanton9@gmail.com