Posted By Jolyn O'Hare on September 7, 2015
The Tamalpais Textile Arts Guild theme for 2015-2016 is Texture!!!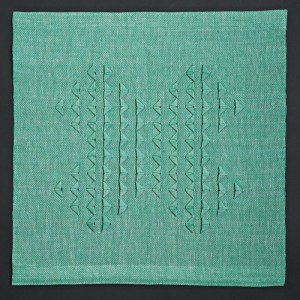 Our September 21st Program features Susie Taylor, who will discuss her own approach to working in a series and the many benefits for weavers, in general, to work in a series from economizing time and resources to giving one an opportunity to explore and investigate certain parameters.  She will challenge the notion that working in a series is monotonous and dull but instead it allows one to clarify individual ideas, which can act as chapters in a longer story.
The evening activities start at 7 pm at the Francis Young Gallery of the Marin Art and Garden Center, 30 Sir Francis Drake Blvd, Ross (east end of campus). Guests are welcome and a non-member donation of $5 is appreciated.