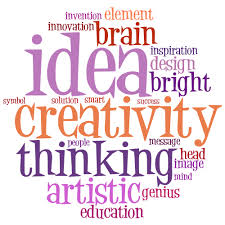 Here at CNCH we strive to provide you with information on member guilds' activities, current and past conference events, and general items of interest for the fiber community. This is your website, not just the website of a few, and there are always opportunities for everyone to help CNCH grow online and into the wider community. We're all so passionate about our fiber and arts, and sharing with people who have not yet been bitten by the fiber bug expands our hearts.
One thing you can do is participate in the CNCH blog. Is your guild hosting an event or speaker? We all want to know! How about a new technique you've learned, or an area community garden which is focusing on dye plants in the landscape? Maybe a local farm is opening their doors and lecturing on how they are  breeding softer fibers in their goats? Or perhaps the children's science center is doing a display on spider silk production? Textile cross-pollination spans ancient history to cutting edge technologies and the more we know, the more amazing and creative discoveries can continue.
So how does one create a blog post? Well, you have a few options, depending upon your technological comfort level. First is to type up your post, include an image or two, and send it to webteam/@cnch.org, and make the subject "Blog post". Your fearless web admin will receive it and do the formatting and posting for you. This is a good option also if you run across an interesting fiber article and don't have the time or inclination to write a blurb. Just send the article link, and I will create the post from there.
If you feel good about your web skills or are feeling adventurous, then log in to http://www.cnch.org/wp-login.php, click "Posts/Add New Post" and type away! Some of you have logins that are authorized to just write the post – when you are done, send an email to Webteam and I will look it over and publish it. Some of you are authorized for publishing, so you can just hit the "Publish" button and your post will go live. There is also a "Preview" button so you can check any work for typos and such before publishing. If you have any questions or concerns, or would like a login created or adjusted, please send an email to Webteam. Remember that with most technology, mistakes are generally easy and painless to fix, and I will never be angry about helping you learn how to use tech.
One exciting new technology development behind the scenes at CNCH is a teacher directory. Coming in 2015, this information repository will allow member guild program directors to centrally track and find teachers who are in coming to Northern CA (or who already live here). Our hope is to provide an easier way to maximize our teachers' travel schedules and reduce costs for individual guilds. Additionally, and for our smaller guilds especially, this directory will also indicate "volunteer teachers", guild members who have something special to share, but who are not necessarily on a professional teaching track.
This tool will be available to program directors, rather than for the general population, and will tie to one's login instead of one needing to remember more passwords. Teachers, of course, can change their information with the assistance of Webteam or any guild program person. To reduce loose threads for teachers, no fee information will be stored or tracked. Basic contact information including address, phone email and website will be available, as well as general topic data. For example, is the teacher a basket or loom weaver? Spinner or garment designer? What other skills do they teach? Embroidery and embellishing techniques? Building traditional yurts from hand felted fabric? How about living woven structures? The topic options are endless and should help all of our member guilds develop diverse and exciting programs.
 Click here for the next article