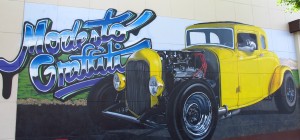 Looking forward to seeing you in Modesto April 8, 9, 10, 2016 for: CNCH2016
*Fibers. Colors. Looms. Wheels. Threads. Textiles. Clothing. Baskets. Tools. Tactile/haptic/visual/creative!
*Friends. Cohorts. Teachers. Luminaries. Like-minded souls.
*Learning/sharing/laughing/moving!
*Inspiration. Challenge. Workshops. Honing expertise.
*Rewarding/beauty/growing/giving!
The last details for the CNCH conference in Modesto, CA are being nailed down. We are excited to host you there in April. A few updates and reminders on the conference:
Registration:
*Do so soon if you have not already registered. Links are available online, and electronic versions of the form can be printed, manually           filled in and mailed (see "Forms" tab).
 *At the time of the drafting of this article, all blocked-out rooms at the Doubletree Hotel have been reserved, but additional hotels at extremely reasonable prices in the adjacent areas are listed on the website.
Classes:
*Instructors are being given the contact information of registrants for their classes. You may be hearing directly from them on further instructions.
*As classes are filled, they disappear from the RegOnline menu. They are shown on the home page of the CNCH.org webpage. "Wait lists" for possible openings are being maintained. To be put on a wait list, contact Cnch2016registrar(at)cnch.org and specify the class for which you want to be considered.
Galleries:
*We are very excited to be hosting a Children's Gallery this year. Check out the tab outlining the qualifications for entries into this investment in the future, and consider who you might sponsor.
*CNCH2016 and the Del Oro Guild are creating a special space within the Gallery area for: Remembering Alden Amos. His memorable presence among us was one "whose spinning wheels gave craft a brighter fate".
Thrums:
*Space for Flashgroups of like-minded people, wanting to meet and discuss Items of Common Interest, will be made available. Contact our Demonstrations Committee Cnch2016demonstrations(at)cnch.org to reserve a time and space.
*Like us on Facebook: CNCH Field to Fiber
*Continue to make those items with which to YarnStorm Modesto. Check out the "Other Fun Activities" tab under Modesto – 2016 on the CNCH.org website.
See you in Modesto!
Click here for the next article