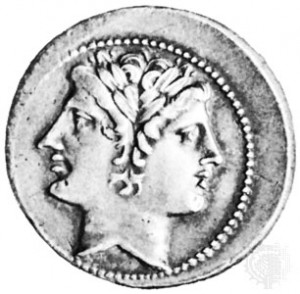 In the last issue of CNCHnet, I used the image of Janus, the god that could look to the past and to the future at the same time, and asked you what is important about your past, singly or collectively, and what about your future?
We as weavers, spinners and fiber artists have a long and ancient past. We also have those who are interested in doing things differently, and ask 'why not' when their idea is rejected by someone who says,"We never have done it that way."
This issue celebrates the old and the new. Barbara Shapiro pays homage to people who have inspired her on her artistic journey. The Thorne sisters write of their love affair with antique weaving and spinning equipment and Jannie Taylor celebrates a new wave of looms.
Linda Hartshorn talks about 'what's in your (yarn) stash' and talks about fibers both ancient and space aged.
The dyers among you should not miss the article on Katazomi. Karen Miller breaks it down into doable parts and proved, in a recent workshop, that even the artistically challenged could leave with some very good samples and enough knowledge to continue on their own.
There is no time like the present to relax and read this issue of CNCHnet.
Judy Fisher, Editor
Click here for the first article.