This story is about the Fiber Arts programs that are available on the beautiful Northern Mendocino Coast, the Mendocino Art Center and Pacific Textile Arts. Like all good stories, the story line or thread is not linear—and when we talk about the coast of Mendocino and its people,nothing is linear—and that's a very good thing!
You might wonder how two fiber art organizations are both able to survive and yes thrive within virtually the same geographical area.  If you are a hand weaver, basket maker, dyer, quilter, surface designer, or otherwise involved with textiles—undoubtedly you already know from your first hand experiences how generous fiber artists are with their time and with their sharing of techniques and resources.  Other artists from other mediums also share, but fiber artists in my opinion are especially sharing.  Therefore it makes sense if individuals within two like, but different organizations are sharing, then the two organizations are able to both pool their collective resources and share with each other.  Let me speak about each entity separately before I interlace them together again.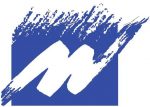 The Mendocino Art Center, located in a stunning setting overlooking a rugged expanse of the Pacific Ocean 150 miles north of San Francisco, has been an artists' haven since 1959, when founders Bill and Jennie Zacha first realized the potential of this unique community as an artists' colony.  Today the Mendocino Art Center is a highly regarded artistic and educational institution known for retreat-style classes led by renowned artist-instructors.  More than 150 two- to five-day classes are offered each year in ceramics, fiber arts, fine art, jewelry and sculpture.  The art galleries feature monthly exhibitions spotlighting the creative works of local and national artists, and a nine-month Artists in Residence program brings both emerging and established artists from across the country, providing tranquility and inspiration in a community full of local artistic talent.  The fiber arts studio was renovated last year with a fresh coat of neutral gray paint—and it even has a washer and dryer now!
The fiber arts program at the Mendocino Art Center is strong and varied. World renowned artists and scholars like Yoshiko Wada, Ana Lisa Hedstrom and Jane Dunnewold have taught or will be teaching workshops at MAC in the near future.
Ana Lisa Hedstrom will be teaching Shibori: Layering of Color Using dyes and Color Removers

August 25-27, 2017

Botanical Printing on Protein and Cellulose Fiber

May 5-8, 2017

Cloth Sculpture Studio

October 27-30, 2017

Traditional Yoruba Batik, Adire & Tie-Dye with Indig0

June 23-26, 2017
Just recently Jiyoung Chung taught two back-to-back Korean papermaking work shops, "Joomchi and Beyond" and Youngmin Lee taught "Bojagi, the Art of Korean Wrapping". While Yougmin Lee was teaching at MAC she gave a very captivating evening lecture at Pacific Textile Arts. This is only one example of the type of sharing that exemplifies the cordial supportive working relationship that exists between the two entities, the Mendocino Art Center and Pacific Textile Arts.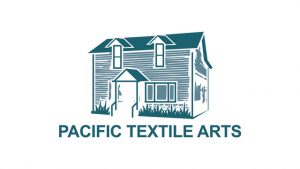 Pacific Textile Arts at 450 Alger Street in Fort Bragg is a small textile arts school that owes its very existence to the generosity and awareness of the Mendocino Coast community.  Pacific Textile Arts is a nonprofit organization financially dependent upon its members and by donations.  Pacific Textile Arts has a main house, an extensive textile library, a dedicated tapestry studio, and classroom space.  All types of textile and related arts are taught at this facility from quilt making to weaving.  Each month Pacific Textile Arts hosts an exhibition in their gallery space.
Two organizations, one spectacular shared coast with world class lodging, restaurants, and several state parks and other attractions. What's not to like?
In closing, I am going to provide a list of instructors that will soon be coming to Pacific Textile Arts or the Mendocino Art Center soon. Please check out their websites for more information,
Pacific Textile Arts: Barbara Dunsmoor, Rodrigo Sousa Bautista, Linda Hartshorn, Rodrick Owen, Jason Collingwood.  www.pacifictextilearts.org.
Pavlos Mayakis  lives in Casper, California which is 4 miles north of Mendocino and 4 miles south of Fort Bragg.  He is the  Fiber Arts Coordinator at the Mendocino Art Center and also serves on the board of Pacific Textile Arts and teach both Art and Craft Marketing and Fabric Printing and Dyeing at Mendocino College both in Fort Bragg. 
Click here for the next article