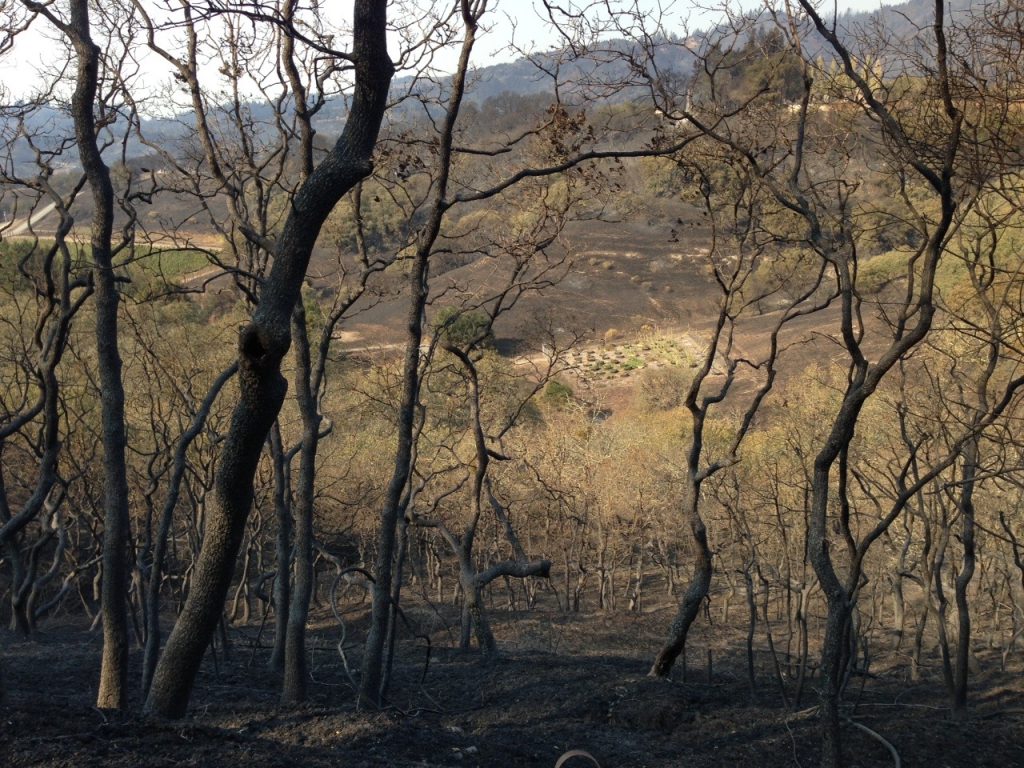 During October, disaster struck hard on large portions of the CNCH community.  Fires burned in Mendocino, Lake, Napa and Sonoma Counties with devastating results.   In spite of Mother Nature's wrath, we continue to plan for the future. Yes, we've had to make changes in our plans and yes, we have to look to the future with thought and imagination.
This is not a normal , business as usual, year for CNCH.  We are not planning a conference this year.  Instead we are joining forces with the Handweavers Guild of America to help with their yearly convergence, this year in Reno, and with all the disruptions of this fire season, it is beginning to look like the 2019 conference is in jeopardy.
The CNCH governing body has been talking for years about ways to bring more members to the conferences and making CNCH more involved with the guilds.  This is a golden opportunity to try some of the ideas that have been discussed.
Therefore, this issue of CNCHnet has articles relating to the HGA/CNCH convergence in July 2018 and also an article imagining what might be possible for CNCH and the Guilds in the future.  Please read and respond with your vision of the CNCH of the future.
Judy Fisher, Editor
jyfisher66(at)gmail.com.