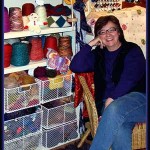 Kris has lived and worked in Alaska 45 years, increasingly pursuing her creative muse as a self-taught weaver and surface design textile artist over the past 30 years. She has explored and studied the fiber arts through weaving, dyeing, surface design, surface embellishment, and in more recent years, silk fabrics, yarns and fibers in combination with other media, such as handmade papers, beads, artist canvas, wood and metal in a fiber/mixed media approach to the decorative arts. Inspiration for her work comes from many years of venturing into Alaska's wilderness, and from the wildlife and seasonal colors and textures surrounding her studio in the magnificent Matanuska Valley. Representations of these elements are seen in her theme pieces reflecting her advocacy involvement in wildlife and wilderness preservation issues.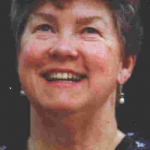 Sharon Alderman has been weaving very nearly every day since 1969. Specializing in fabrics to wear, upholstery and other interior fabrics and color studies woven of cotton sewing thread, she was awarded the Governor's Award in the Arts, Artist Category in January 1995. In 2006 she was named one of "Utah's 100 Most Honored Artists."
Her writing and work have appeared in Shuttle, Spindle & Dyepot, Interweave, Textile Artists' Newsletter, and Handwoven. She designs and weaves the Swatch Collection series for Handwoven. Her books include "Handwoven, Tailormade", "A Handweaver's Notebook", and "Mastering Weave Structures" all published by Interweave Press, Inc.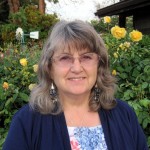 If you don't find Judy sitting at one of her multitude of looms creating another challenging new piece, you just might find her at her other passion; bringing another new weaver into the amazing world of fiber. Simply put, Judy loves to teach and share, especially to new weavers. At any time you may find her traveling around teaching and demonstrating at guilds throughout Northern California.
She taught beginning weaving at Asilomar in 2005, and returns in 2015 to bring her passion, background and expertise to a new generation of weavers. Fortunately for the weaving and spinning community, Judy and her husband have kept the iconic Gilmore Looms alive and constantly improved since they purchased the company in 1999.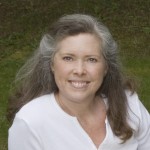 Sarah has been fascinated by all things fiber since childhood and is the author of "The Spinner's Book of Yarn Designs" published by Storey Publications which has become the "go-to resource" for spinners. She has contributed to the "All New Homespun Handknit" book published by Interweave and Spin-Off, Handwoven, and PLY magazines. With a fascination for spinning techniques and constructions, Sarah's enthusiasm has driven her to create an extensive library of different yarn constructions that she loves to share with other spinners. She has taught at SOAR, Madrona, NWRSA's Spinner's conference and for many guilds and shops. She has also filmed a new video about "The Building Blocks of Spinning" with Interweave Press. Sarah lives, spins, knits and weaves in the Pacific Northwest with her husband in a small house FULL of fiber, wheels and spindles.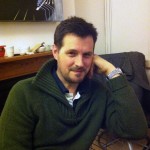 Jason reluctantly learned to weave from his father in 1981 and then went on to pursue a largely unsuccessful career as a pop star. He returned to the craft six years later, setting up his own workshop in Nayland, Suffolk, UK.
Over the last 27 years Jason has woven to commission somewhere in the region of 2000 rugs. These have been mostly for private individuals, though also for some corporate clients, and worked with numerous architects and interior designers. His larger commissions include 24 rugs for the Sheraton hotel in Dar es Salaam, Tanzania; and a series of rugs for a castle in Switzerland. Jason's exhibitions include a one man show in Amsterdam and two man shows in Oxford, Connecticut (USA), and Portland (USA).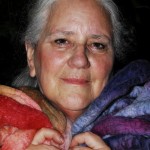 Teacher Biography: Back in 1975 I found myself forever hooked when I watched a grandmother in New Zealand spin fleece from a moorit sheep grazing right outside her back door. I knew right then I had to learn all things fiber. Forty years later, I am still studying most everything I can in spinning, weaving, and, of course, natural dyeing.
Since retiring from teaching in 2007, I have devoted each day to either dyeing with plants and critters—or thinking about it. When not leaning over my dye pots, I, along with my husband, try to escape to far-flung countries, preferably those rich in textile traditions and with a good surf break.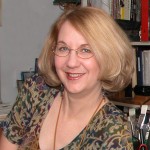 Daryl Lancaster received her BA cum laude degree in Fine Arts in 1977 from Montclair State College, Montclair, NJ and has been actively working since then as a weaver/fiber artist. Comfortable with the sewing machine for more than forty years, she spent 10 years as a production craftswoman, selling her handwoven clothing in craft markets and galleries throughout the United States. She teaches garment construction and related topics to weavers and other fiber enthusiasts across North America. In addition, Daryl exhibits her artwork in galleries across the country. She was the Contributing Features Editor for Handwoven Magazine from Interweave Press for six years, and wrote the Fashion and Color Forecast Column. She continues to write for various weaving and sewing publications. A breast cancer survivor, she uses her work as a vehicle to express who she is and the path that she has traveled. Daryl lives in northern New Jersey (Morris County) with her husband.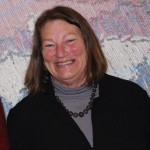 Judith MacKenzie has spun, woven and knit for many years. Her love of textiles has led her to many places, including Peru and Turkey. She has taught throughout North America and Europe. Judith is a frequent contributor to Spin-Off, Handwoven, Interweave Knits and PieceWork. She has six DVDs, including "Fleece in Your Hands." Judith has published two books on spinning, "Teach Yourself Visually Handspinning" and "The Intentional Spinner." She lives happily ever after on the wild northwest coast of America.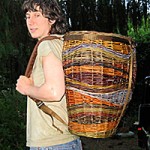 Margaret Mathewson is a scholar, teacher and basket maker, weaving traditional styles since 1980. After graduating from UC Santa Cruz, she did graduate work at UC Berkeley focusing on contemporary issues in the maintenance of ancestral ways among native peoples in California. She also did post-doctoral work at the Smithsonian studying old basketry collections and working with tribes to revive traditions. She continues to attend Western Native weavers' gatherings every year and works for tribes in several states on issues of land management, access to weaving materials and ancestral food plants and on cultural resources education.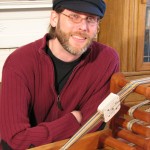 Nationally-recognized teacher John Mullarkey has been tablet weaving for nearly a decade. His work has been displayed in the Missouri History Museum, and garments using his card woven bands have been featured in international fashion shows. His designs are featured frequently in Handwoven. John is the primary author of "A Tablet Weaver's Pattern Book," and has produced two DVDs for Interweave Press: "Tablet Weaving Made Easy" and "Double-Faced Tablet Weaving". He is the developer of the Schacht Zoom Loom.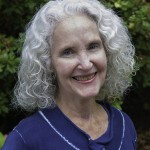 Rosalie Neilson has been weaving for forty years. Her interests revolve around two areas of interlacement — warp-faced rep weaving and kumihimo braiding. Her rep wall hangings have been exhibited nationally and internationally, including three exhibitions in Kyoto, Japan. Her weavings hang in corporate offices and private residences. She has written articles for Shuttle, Spindle and Dyepot, Handwoven, and Weavers' magazines, and the Braid Society's journal Strands. Rosalie is also featured in the video "Weaving Rep" published by Interweave Press.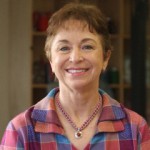 Jannie Taylor has been a handweaver and designer for over 30 years. She teaches advanced weaving classes at the AVL Weaving School, and has taught at Convergence 2008, 2010 and 2012. An inspired teacher, she enjoys sharing her knowledge and enthusiasm with other weavers in a relaxed, collaborative environment. When she's not teaching, Jannie enjoys designing and weaving one-of-a-kind silk garments and scarves that show her fascination with the interplay of color, fiber, and structure within a woven work. Jannie has twice earned the HGA award for "Outstanding Creativity and Craftsmanship in Weaving"; her work has appeared in Handwoven and Weaver's magazines as well as WeaveZine.com, the online weaving magazine.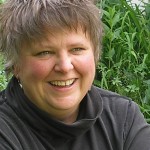 Since 1986 Shannon Weber has been working with layers in both 2 & 3 dimensional formats combining weaving, stitching and encaustic in Earth or Color designs. Known for her use of Pacific sea kelp with found objects, she works within a personal narrative of her encounters with her collecting and harvesting locations. Exhibiting, awarded, and published nationally, her works are also held in private and public collections, most recently the Mulvane Art Museum in Topeka, Kansas and Oregon Public Broadcasting, Portland, Oregon. She currently maintains a full time studio in Cottage Grove, Oregon.