Color, Content and Creativity: New Strategies for New Work
A workshop with Mary Zicafoose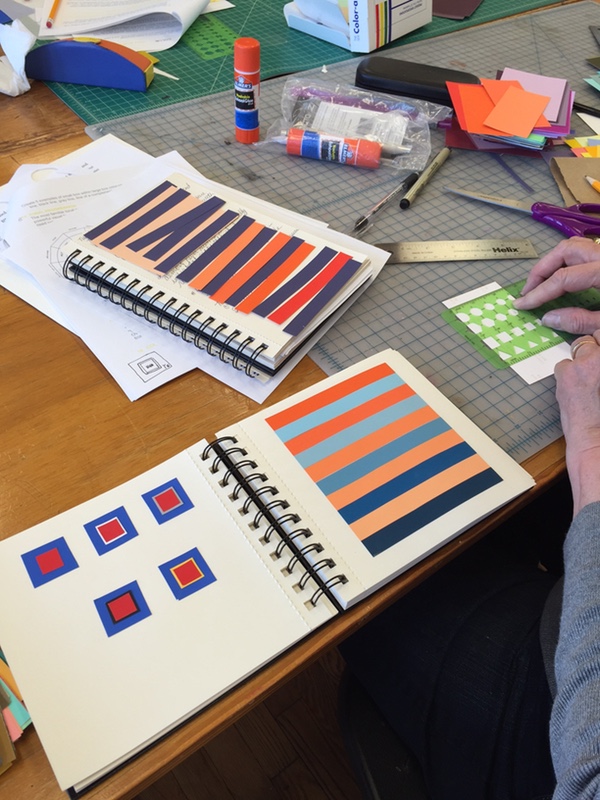 Artist and weaver Mary will present a trifecta of one-day workshops to stimulate visual thinking and ignite your creative work in textiles. Each day will be approached as an individual unit of study which will include 2-D studio exercises; reflection and the written word; goal setting; power points; and the excitement of new points of view specific to your personal story in cloth.
Day #1: Color. How does your use of color define you and your work? This day of applied study will help to develop your eye for color and lay a foundation to expand your color fluency. Focus will be on color intuition and personal voice creating a color journal using color-aid silk screened papers employing selected exercises of colorist Josef Albers.
Day #2: Creative Process. This is a fast paced full day of 2-D and 3-D design exercises, individual critique, and discussions selected to stimulate and energize your creative thinking, expand work into a series, and stimulate new approaches to creating new work.
Day#3: Content. Today is devoted to creating and refining your personal literature – how you speak and write about your work. We will also cover tools for greater efficiency, productivity and goal setting and set a curriculum to re-invigorate your studio practices.
Skill level:

all levels

Student material fee:

$50.00. Instructor will provide each student with one 3"X4 ½" set of 314 Color-Aid silkscreen design papers and workshop notebook with 3 days of handouts and exercises.

Materials list:

A material list will be sent in advance to all participating registrants.

Instructor Biography:

Nebraska artist Mary Zicafoose, a master at weft ikat, has work represented in the collections of two dozen United State Embassys. Board service: Co-director, American Tapestry Alliance; Chair, Omaha Union for Contemporary Art; GoodWeave USA. Exhibition, teaching and lectures include the DeYoung Museum, San Francisco, Penland School of Craft, Penland, NC, and guilds and conferences worldwide.