Tied up in a Magical Box – Tied Weaves and Tied Weave Threadings
A workshop with Robyn Spady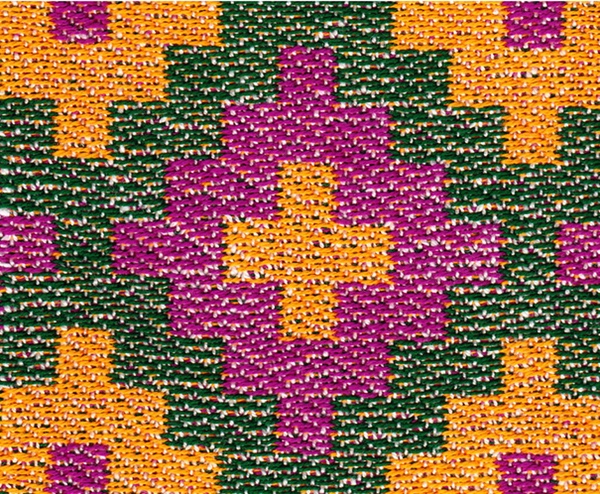 Tied weaves create patterned fabric with floats of limited length. It's also an extremely versatile weave capable of amazing results. One of the most overlooked and minimized features of designing and drafting tied weaves and developing new patterns is the tie-up. One threading can provide a multitude of different treadling options – from singles and pairs to Dukagang and taquete. Why? Because of the ability to make subtle-to-major changes in the tie-up, treadling sequence, and wefts.
Participants will learn the fundamentals of tied weaves and explore a number of variations. There will be a portion of the workshop dedicated to design. If you're a weaver interested in understanding terms like summer & winter, single 2-tie, taquete, and samitum or would like to get acquainted with Bergman and Quigley, then this workshop is for you!
Skill level:

adventure-seeking beginners through advanced weavers

Student material fee:

$15.00

Material list:

four-shaft loom (eight shafts recommended). Pre-warped loom per the instructions provided in advance of conference, shuttles and wefts per the instructions, scissors, pen/pencil. Instructor will provide samples and workshop notebook.

Instructor biography:

Robyn Spady learned to weave in 1969. She is committed to turning the weaving world on to the infinite possibilities of crossing threads and loves coming up with new ideas to create fabric and transform it into something new and exciting. Robyn is also founder and editor of Heddlecraft magazine.