Posted By NLAndres on March 16, 2014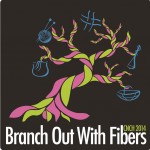 Sara Lamb's CONTEMPORARY CUT PILE RUG class might be just want you wanted to take and learned that it was closed …. if you are already registered you can change into Sara's class via the "View or Change your Existing Registration" LINK.
Also one slot has opened up for Barbara Shapiro's A Greener Indigo.
posted 3-17-2014