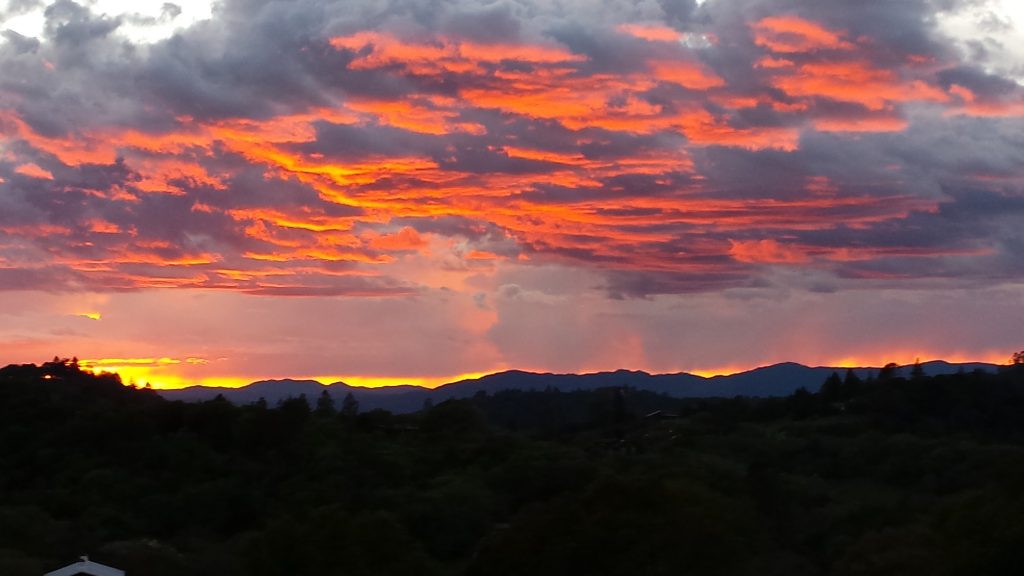 My husband tells the story that I escaped the conflagration with my purse, my phone and my dog. That is true. After the firemen roused me and told me to leave, I rushed through the house in the dark throwing things I thought I would need into a Macy's bag, packing the dog and her food into the car and traveling through a firestorm to safety.
The good news is I made it unscathed as did Molly, my dog. The sad news is that our house and my studio, along with the six other houses on our street, no longer exist.
We lost all our photos, all our documents, files, furniture, art, clothes and all the things we loved too much to throw away. My studio with all the equipment, supplies and my stash of fiber, fabric and yarn gathered over the last 50 years is now just a memory.
Life does go on but first we have to deal with the insurance forms that ask us to list all that we've lost. This takes a huge amount of time and reminds us again of what we no longer have.
We are now living in a flat in San Francisco. We've set up an office to deal with the volumes of paperwork. We have a new computer to help us, but there is no room or time to work with fibers and yarn.
For the near future I will live with fiber vicariously through the stories that you share with us on the pages of CNCHnet.
Please read and enjoy, too.
Judy Fisher, Editor
jyfisher66@gmail.com