Chase Twills
A workshop with Annetta Kraayeveld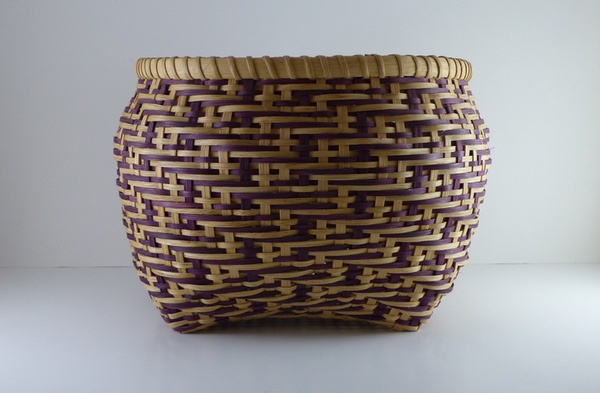 Twill baskets with a little bit of a twist! The focus of this workshop is chase twills, twill weaving with two weavers. Students will make two baskets. First, Voltage, a fun chase twill that uses color placement and chase twill weaving to create an eye catching design. Then students will weave the Leather and Lace Tote with its unique base and more complex chase twill. Workshop discussions will include twill design and how to do the math to create a chase twill basket. Shaping techniques are also emphasized. Workshop includes all weaving material and instruction booklet.
Skill level:

Twill experience necessary.

Student material fee:

$100.00

Materials list:

Students should bring a short bent packer or flat ended screwdriver, sharp basket or garden cutters, #20 tapestry needle and a sharp knife or rim scraper.

Instructor Biography:

Annetta finds great satisfaction working with her hands, merging the age old form of basketry with the contemporary world. Creating functional art pieces is her passion. Annetta's work has earned several awards and she has been teaching at basketry events and guilds across North America since 2000.