Shifu Journey: Spinning and Weaving Mulberry Paper and more
A workshop with Donna Sakamoto Crispin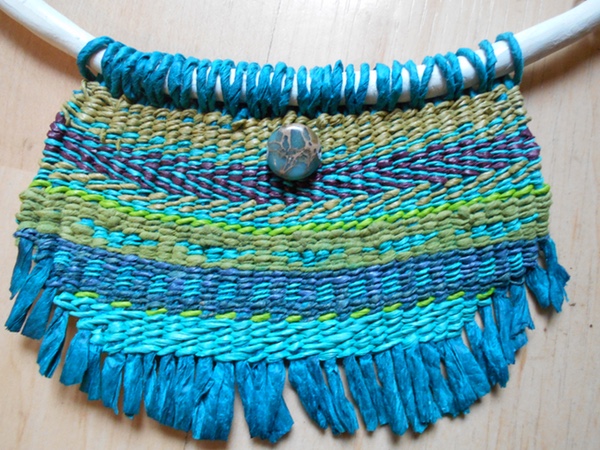 Shifu is the Japanese art of cutting and spinning washi paper and weaving it into cloth. Donna will show you the traditional way and some nonconventional ways to create your own paper thread and cord. We will spin washi paper, old pattern paper, and more. You will learn how to spin the paper in several different ways, from a drop spindle to a drill.
On the second day beginners will use their paper yarns to make a woven sampler on a small loom. More advanced weavers will weave a basket, 3"-4" across and tall. On our last day students will have a choice of making a basket or a woven pendant. Participants choosing the pendant will learn a variety of basketry techniques including twining, reverse twining, color placement, twill weave and full turn twining.
Skill level:

beginner to advanced; all levels

Student material fee:

$25.00

Materials list:

Teacher will provide Thai unryu paper, hemp and cotton thread, beads, Habu paper yarns and small weaving looms. A material lists of what participants should bring will be mailed in advance of the class.

Instructor biography:

Donna has been creating baskets and teaching workshops since 1986. Influences from Japanese and Northwest cultures, fiber, clay and metals can be seen in her baskets and other woven pieces. She enjoys sharing her weaving experiences with others and passing along traditional crafts.